Book conference rooms
Clear minds. Creative ideas. One place: DRIVE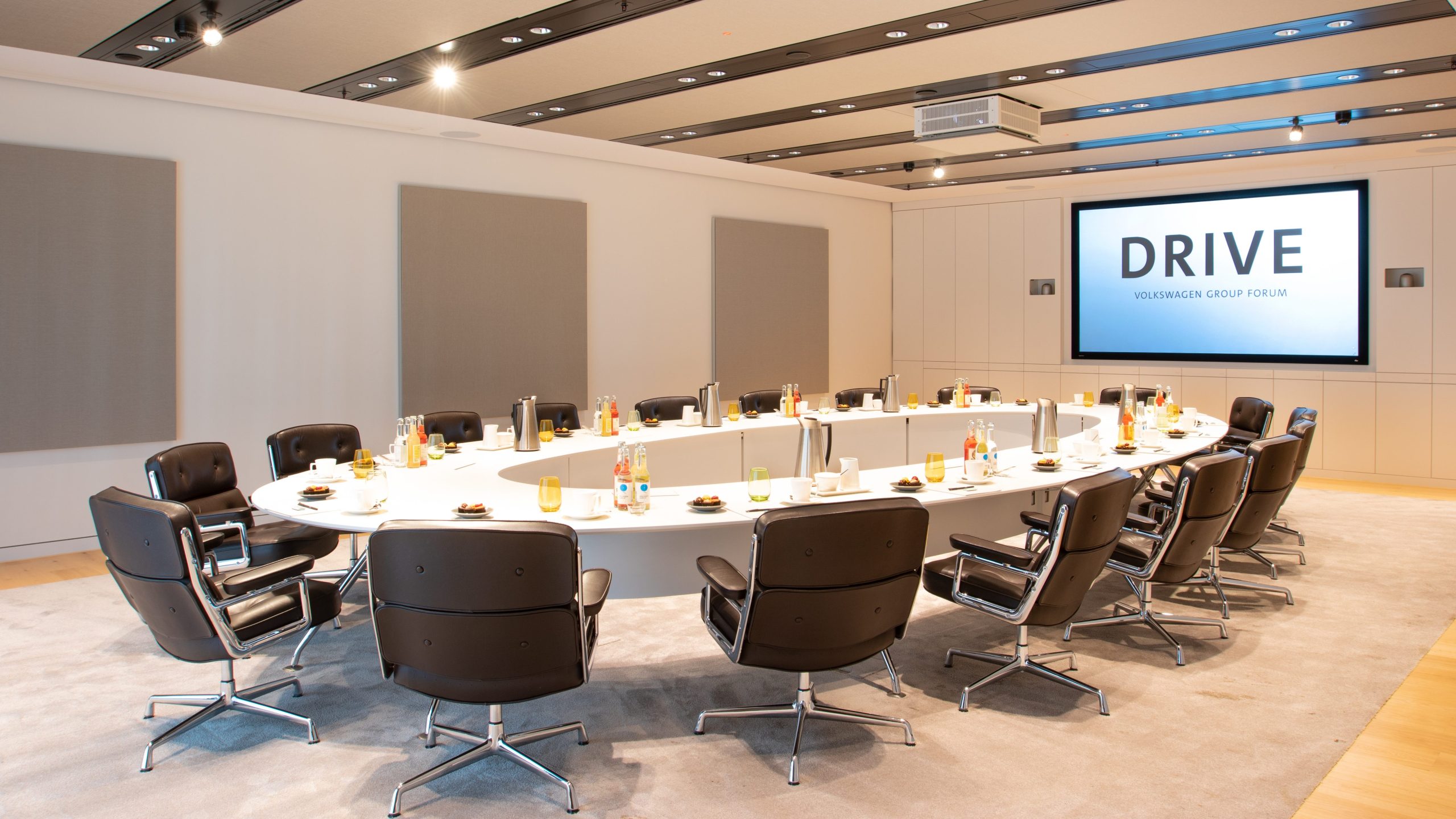 Your event will be more than just a success, whether you're organising workshops, business events or networking sessions: it will be unforgettable for your guests.
The state-of-the-art conference area is the ideal location for prestigious business events with guests, video conferences, and live streams from our broadcasting studio. You can hold events here with an audience, virtually or as hybrid events.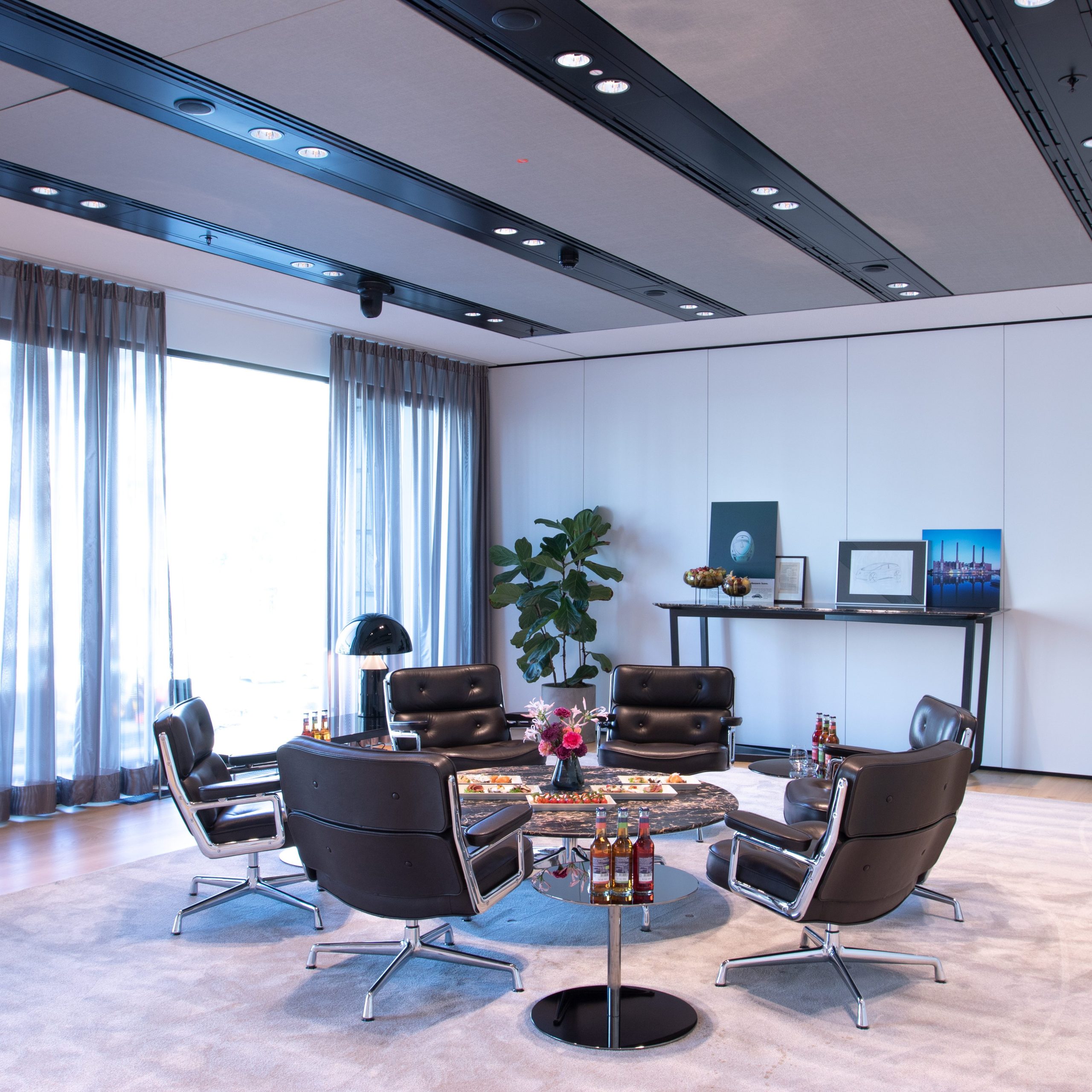 The Meeting Place for Visionaries
Our exclusive VIP area is perfect for smaller get-togethers and for networking during event coffee breaks. Your guests will also enjoy the unique panoramic view of the "Boulevard Unter den Linden"!
We will work with our technical partners to put together the right image, lighting, sound, transmission or interpreting technology package as well as the required technical staff for every event format, and plan the seamless proceedings with you.
Our facilities at a glance
Basic technical equipment in all conference rooms:
Projector, retractable screen, document camera, Wi-Fi, Click-Share for wirelessly linking laptops and projector, flip charts, pin boards, presentation material
Optional equipment: Lectern, pedestals, bar tables and long bar tables, streaming, webcast and video conferencing technology
Conference rooms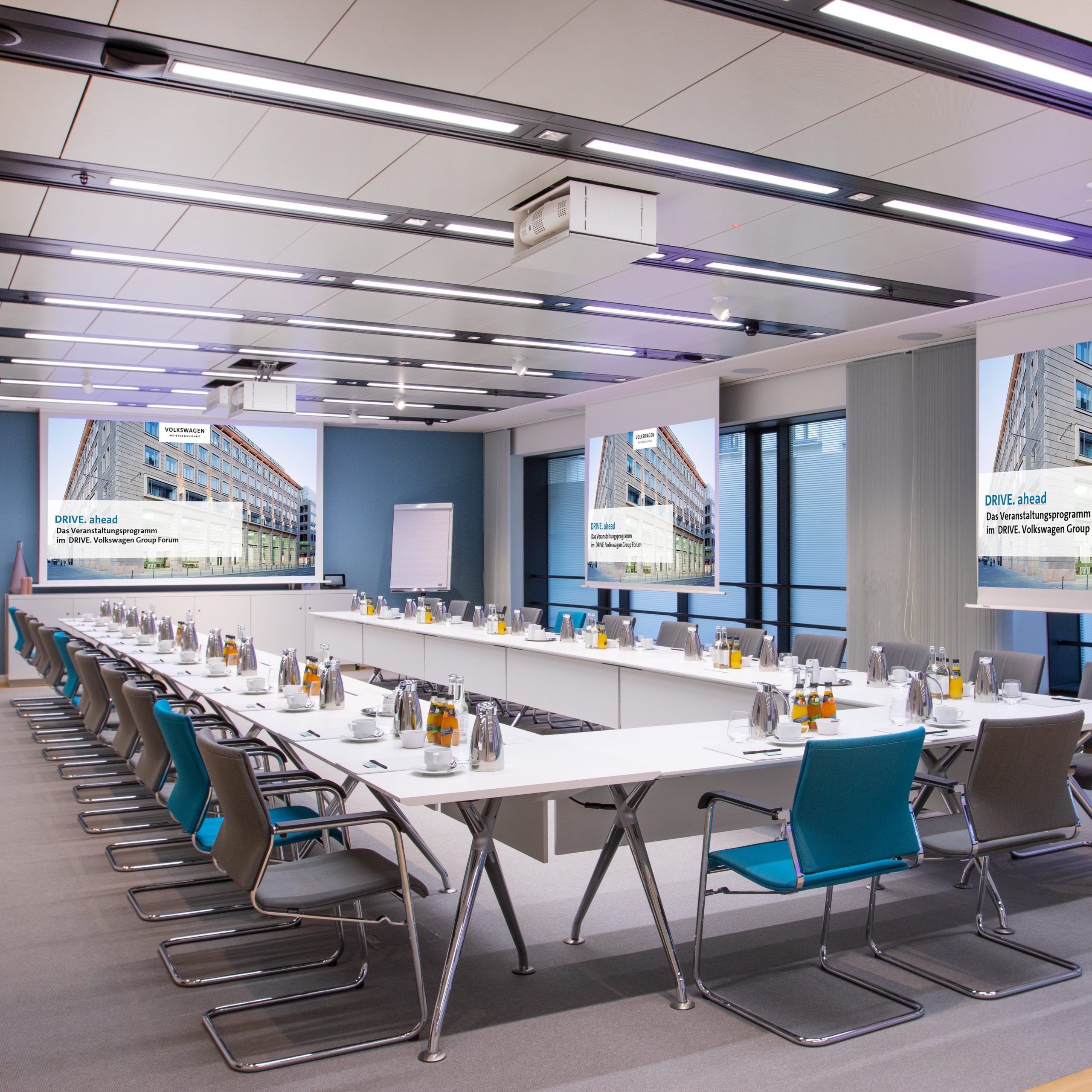 FERNSEHTURM [TV Tower] room, 100 m², 20–70 people
Can also be combined with the Rotes Rathaus [Red Town Hall] Room
ROTES RATHAUS [Red Town Hall] room, 100 m², 28–80 people
Can also be combined with the Fernsehturm room
GEDÄCHTNISKIRCHE [Memorial Church] room, 25 m², 12–23 people
BERLINER DOM [Berlin Cathedral] room, 50 m², 16–30 people
SIEGESSÄULE [Victory Column] room, 50 m², 16–30 people
VIP Area
UNTER DEN LINDEN [Under the Linden Trees], 93 m², 18–72 people
BRANDENBURGER TOR [Brandenburg Gate], 120 m², 30–80 people
In Kombination: 215 m², max. 152 Personen
Luggage and cloakroom: lockers and luggage storage
Event support: assistance with transfers and accommodation search, Conference catering, exclusive dinners in the VIP Area, support with accompanying programmes and extra events (e.g. guided tour of our exhibition)
DRIVE.Studio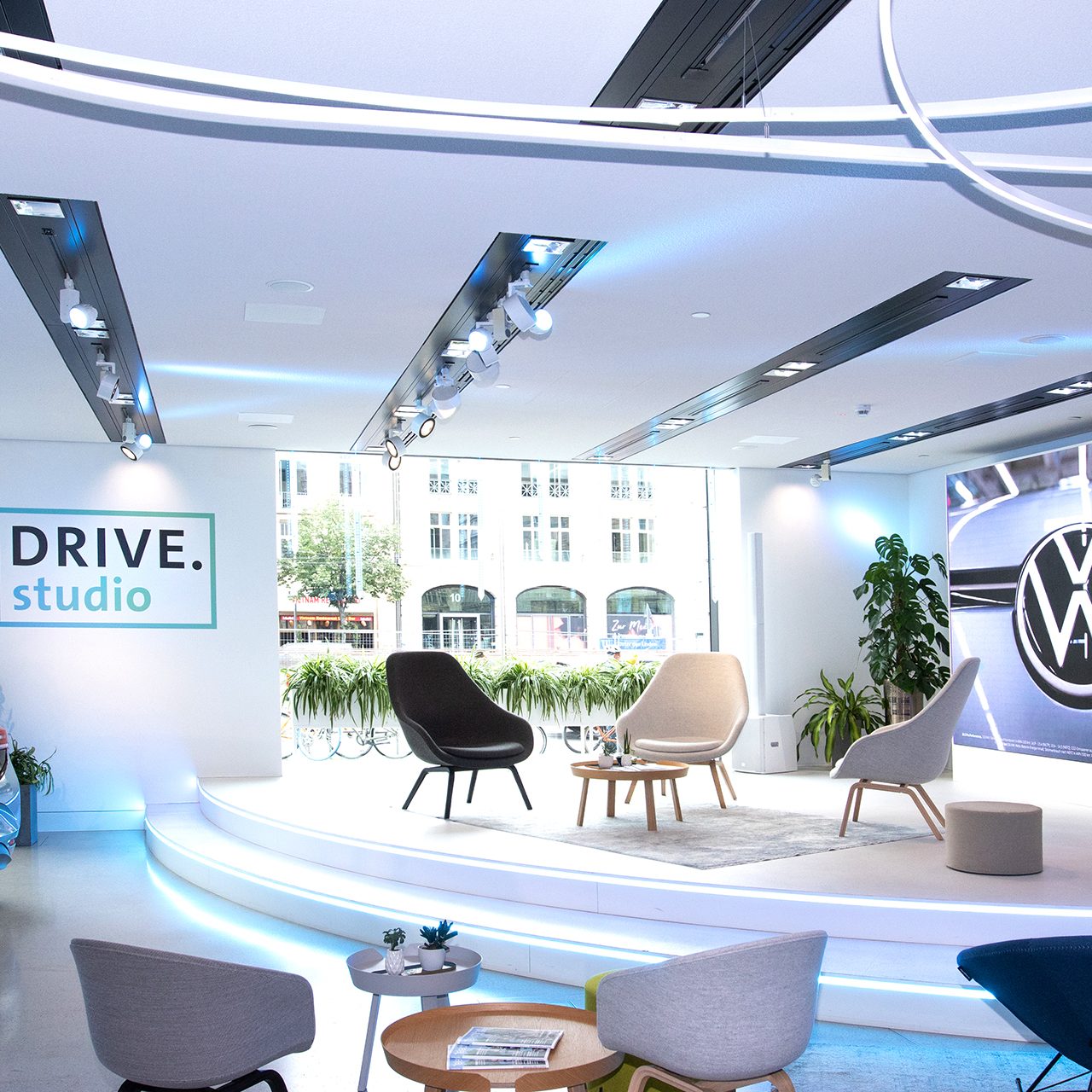 01
This exclusive design location is the ideal venue for talks or networking sessions for up to 80 people. Any dialogue on mobility and social issues is guaranteed to be twice as much fun in the brightly coloured and modern surroundings. The open-plan auditorium is also a versatile and flexible space. And you can also charge your phones and tablets on the seating steps that define the space.
Studio equipment:
Stage, LED wall, public address system, monitors, bar, lounge area and cloakroom
Optional equipment:
Lectern, pedestals, bar tables and long bar tables, streaming, webcast and video conferencing technology