Creativity, freshness, and superlative quality
Dining at the DRIVE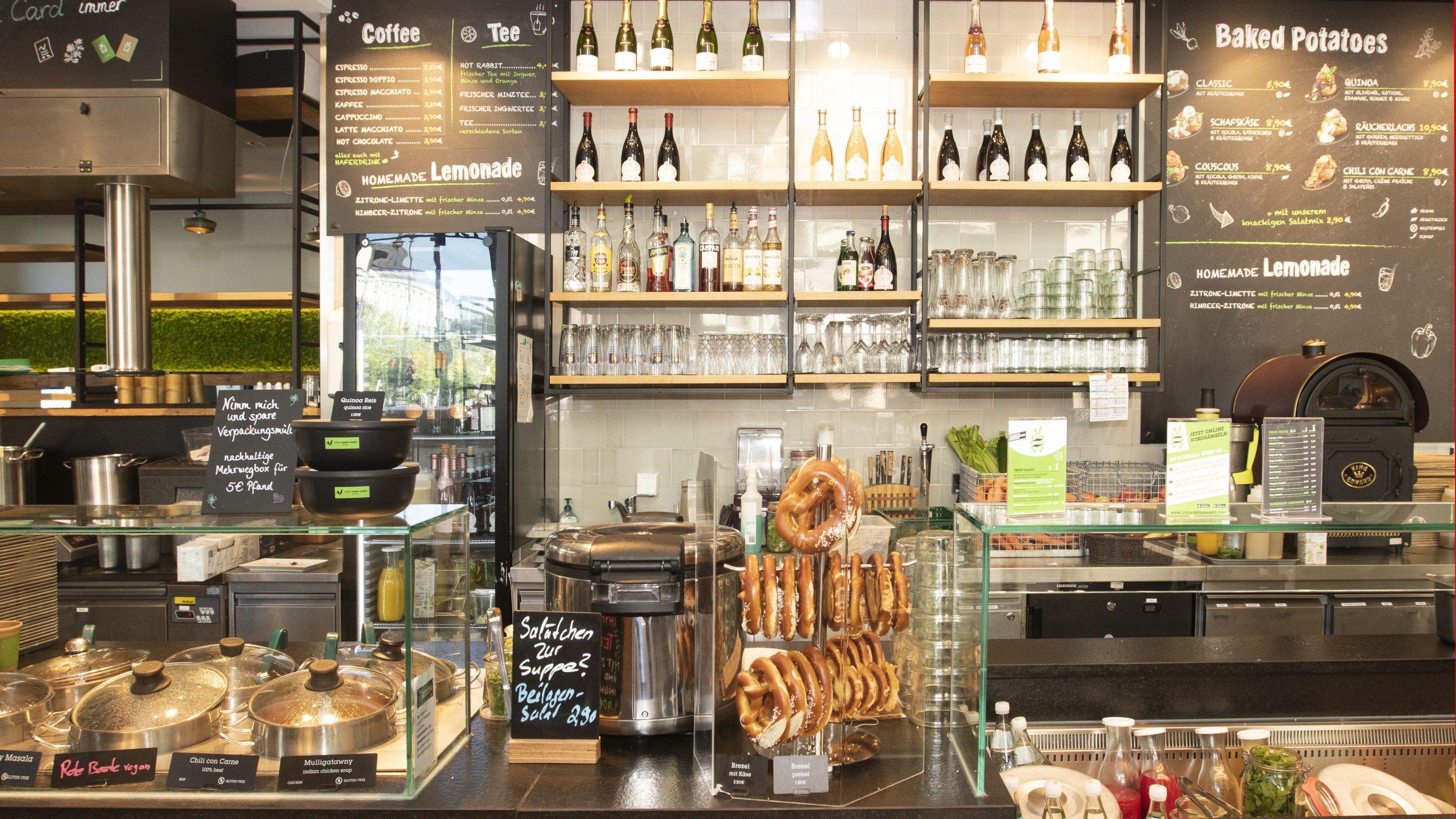 Whether you are after fresh cuisine prepared directly by our partner Little Green Rabbit or exquisite private dining in the DRIVE.Salon. The dining options stand out with their creativity, freshness, and superlative quality.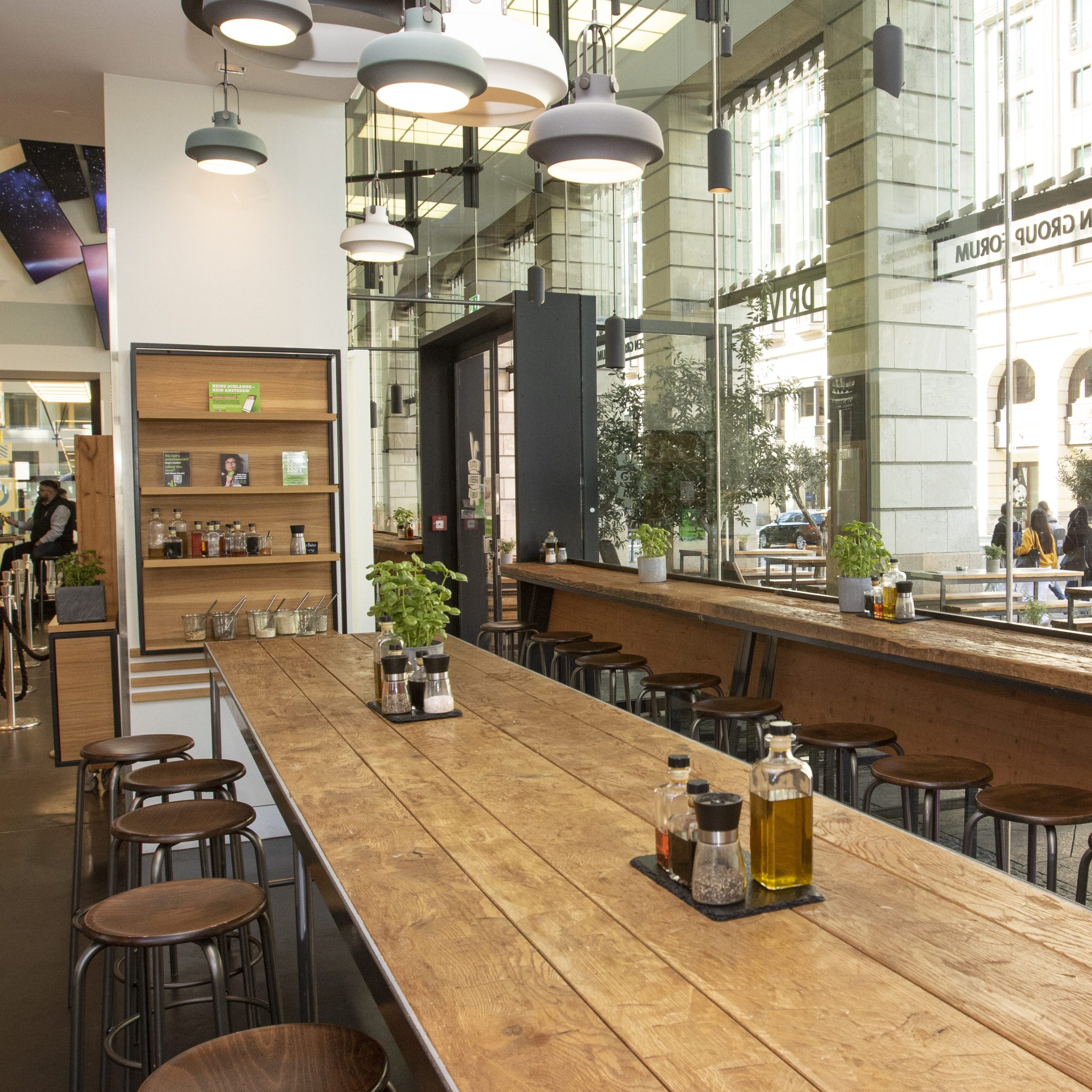 We've got your greens – eating at the Little Green Rabbit
The Little Green Rabbit team welcomes you to dine on the ground floor of the DRIVE. Everything is regional, fresh and home-made: innovative salad combinations, soups, creative tartes flambées or organic drinks. A modern light cuisine with a focus on environmental sustainability awaits you The Little Green Rabbit team work with fresh and regional ingredients – wonderfully prepared by hand and creatively combined.
Opening hours:
Sunday to Thursday 11:00 am – 6:00 pm
Friday and Saturday 11:00 am – 8:00 pm
All dishes are also available for takeaway. The fastest way to place an order is on the app or online: https://www.littlegreenrabbit.de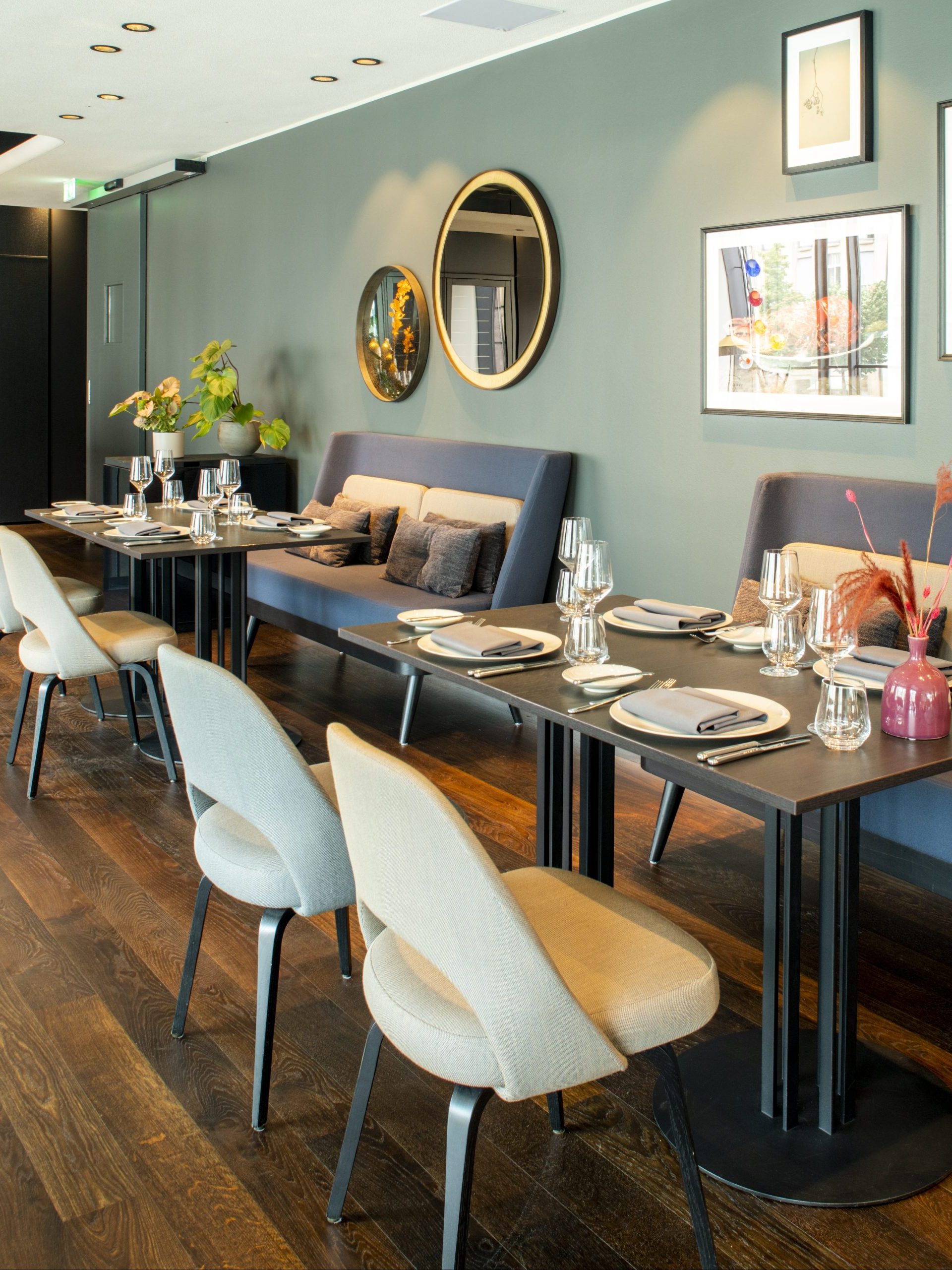 But if you're looking for something special: then it has to be private dining in the salon
Looking for something exquisite and special? Then invite your guests to the DRIVE.Salon. Savour exquisite catering by Dallmayr in this unique and exceptional location on the Friedrichstrasse at the corner of Unter den Linden. Flooded with light, the space provides a unique atmosphere for your private celebration or other event for up to 40 guests.