DRIVE.culinary continuation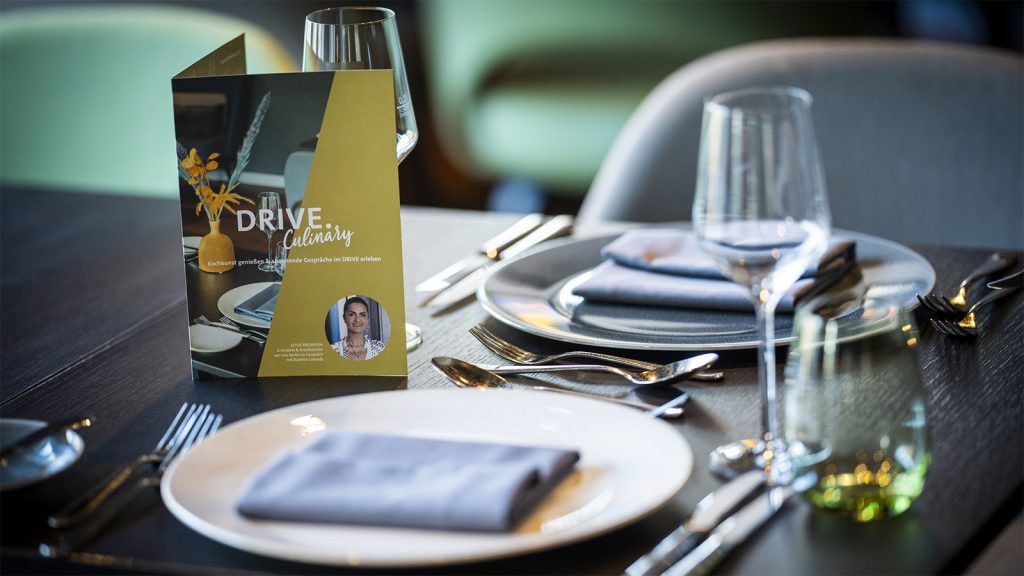 Exclusive table talks with prominent contemporary guests
Our series of culinary events combines cuisine and talks by guests from the realms of art, culture and society with their unique experiences and views under the slogan "Savour the art of cooking & experience fascinating discussions at the DRIVE". Catering will be provided by Dallmayr creations. Christian Berkel, Hardy Krüger, Julia Komp and Silvio Pfeufer are among the guests. Read the interviews with our guests here.
We will inform you of the guest, times and tickets in our newsletter and on social media, e.g. on Instagram. Follow us and you'll be in the know!
THE DRIVE
The must-see attraction in the heart of Berlin: welcome to the Volkswagen Group Forum! Welcome to a place brimming with movement, meet-ups and mobility.