The must-see attraction in the heart of Berlin
Welcome to the Volkswagen Group Forum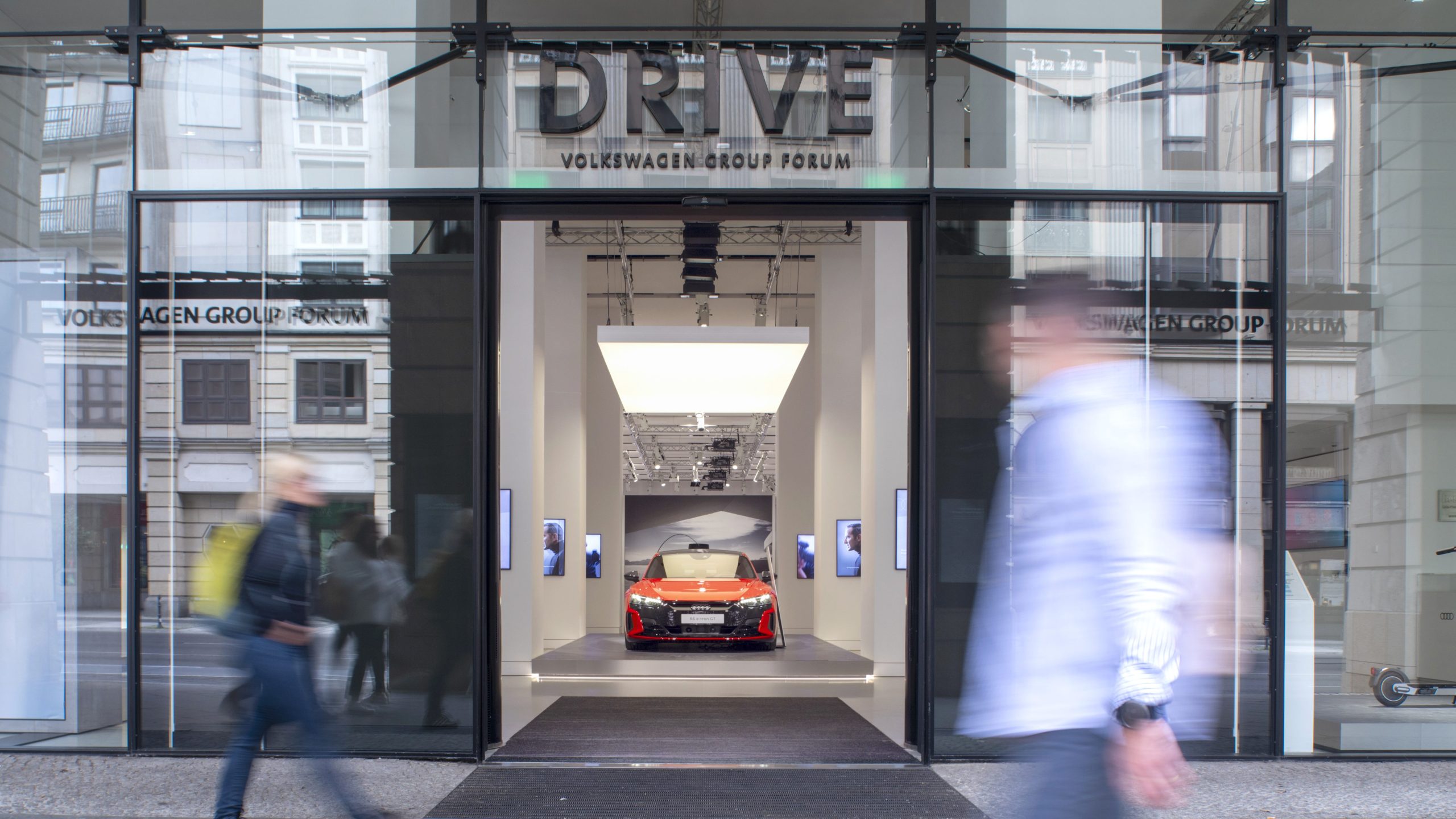 01
Its name says it all. Where can you experience mobility as up close and hands-on as in the heart of Berlin, at the intersection of Unter den Linden and Friedrichstrasse? The architecture of our building is open and transparent, an atmosphere that promotes ideas, vision and creativity. Marvel, explore and discuss issues with us. We also take a look at the history of the Volkswagen Group and its brands, as well as the present and future of mobility. You'll also encounter personalities from the worlds of art, sport and science – totally happy to be there with you.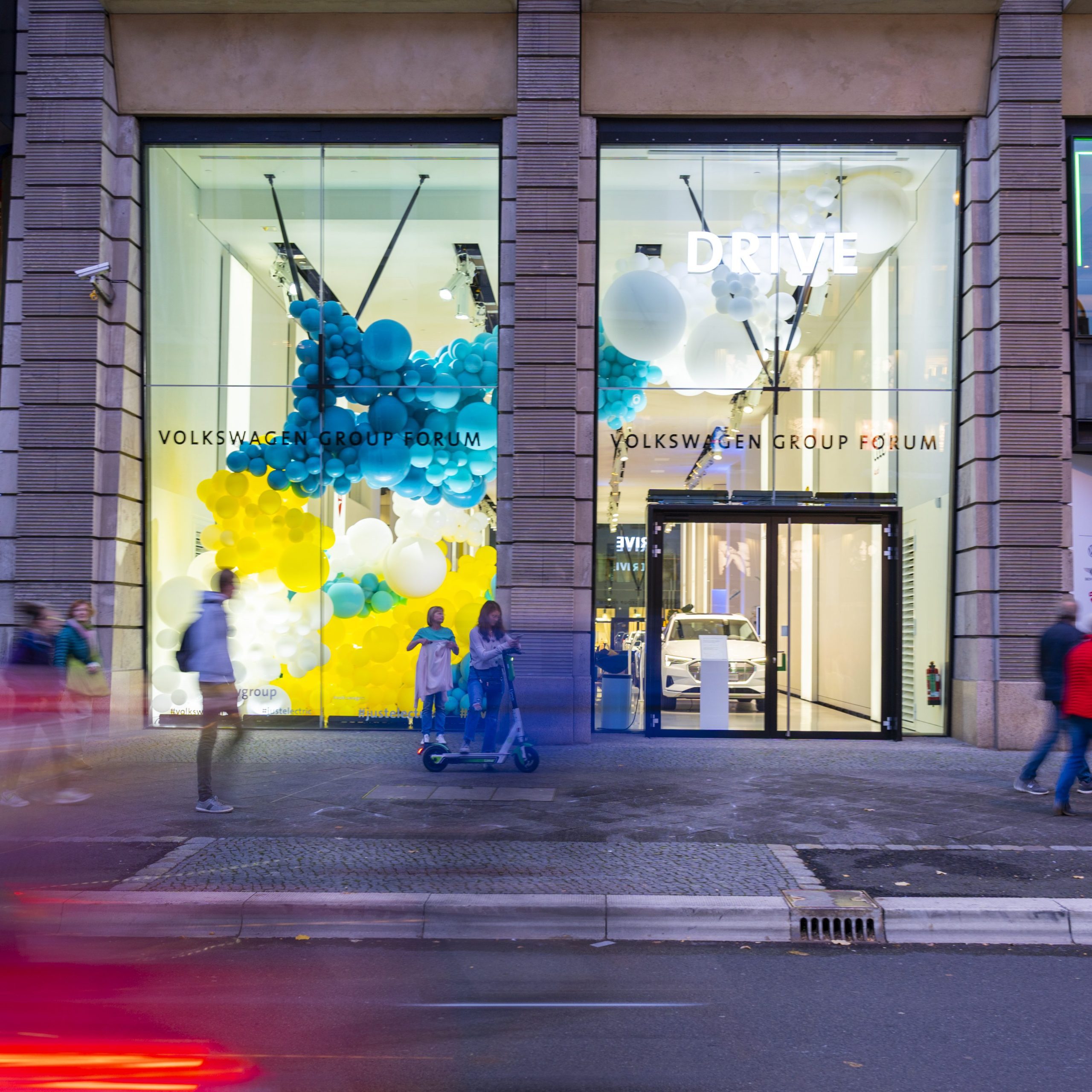 02
The Volkswagen Group
also showcases its amazing brands, latest developments and diverse involvements in our changing exhibitions. And anyone wishing to dive deeper into the topics can also take part in a guided tour.
Open your mind. This is how new ideas emerge: in workshops, networking sessions or at business events. DRIVE.meeting – our modern conference area for industrial, business and science companies – provides the perfect backdrop for this. Totally cutting-edge and digital.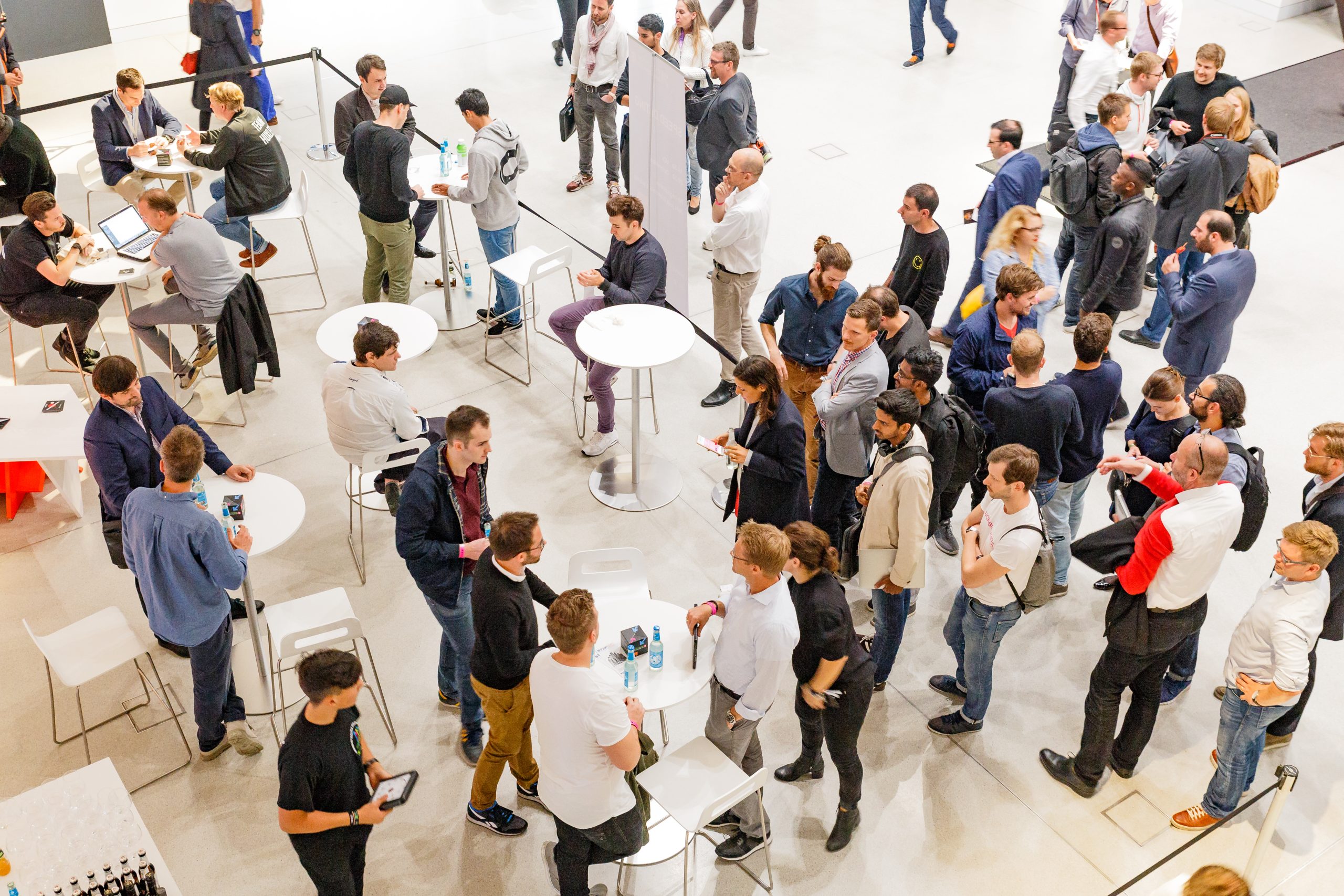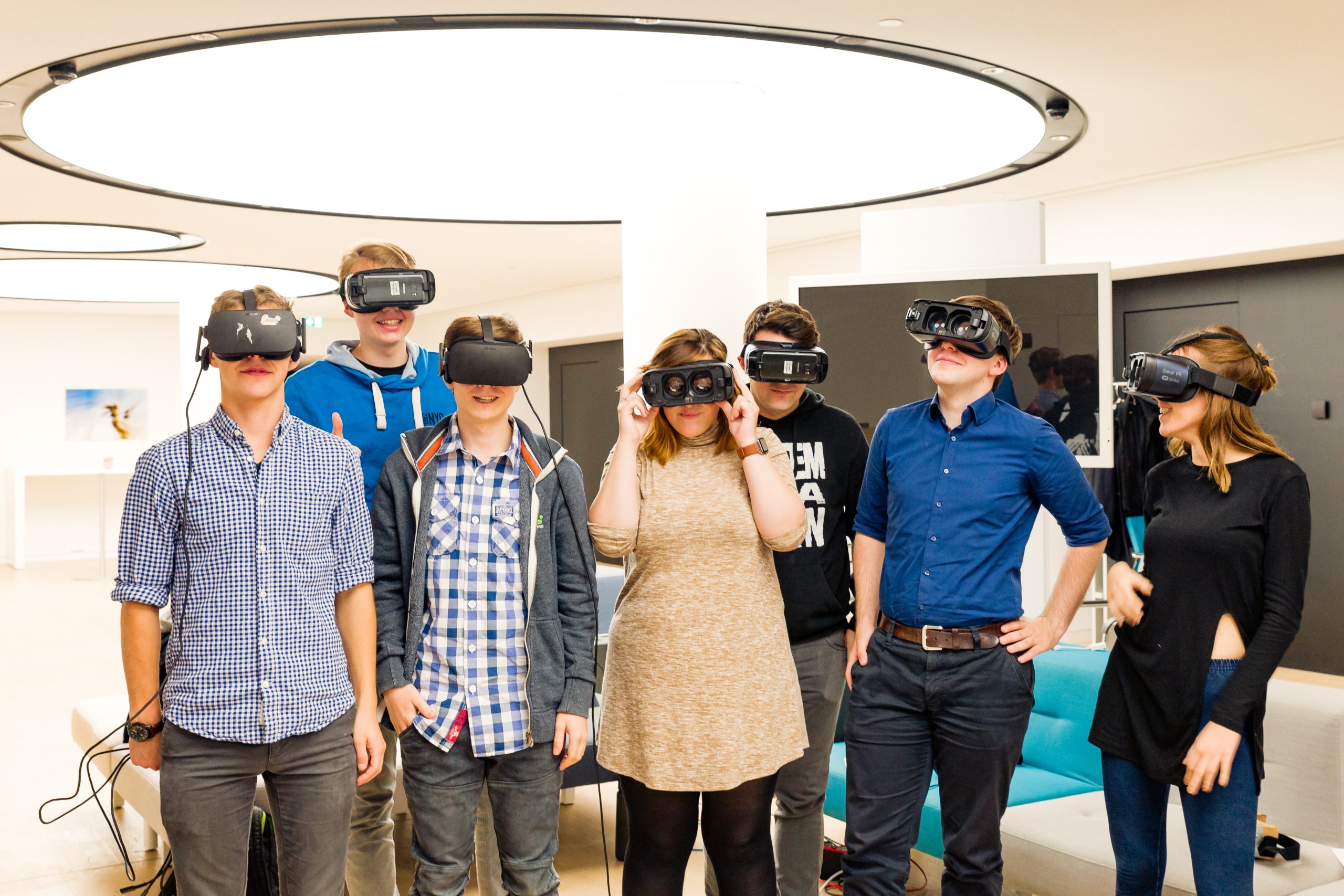 Our talks and discussion panels, networking gatherings and events are an ideal place and forum for anyone interested in mobility. They provide inspiration and ideas, and initiate discussion.
Our event series provides ideal opportunities to meet up. DRIVE.culinary offers a venue for 'table talks' with an exquisite dinner at which prominent guests share insights into their lives and current projects. DRIVE.live, in turn, pursues the idea of networking. At the end of the working day sit back and relax for an evening of information and entertainment. DRIVE.ahead, the popular series of discussion panels, is an ideal forum at which to discuss important future issues. It provides the opportunity for people to ask questions, discuss them controversially, and then persuade them with hard facts. DRIVE.quizz lets you experience the first quiz show on electric mobility.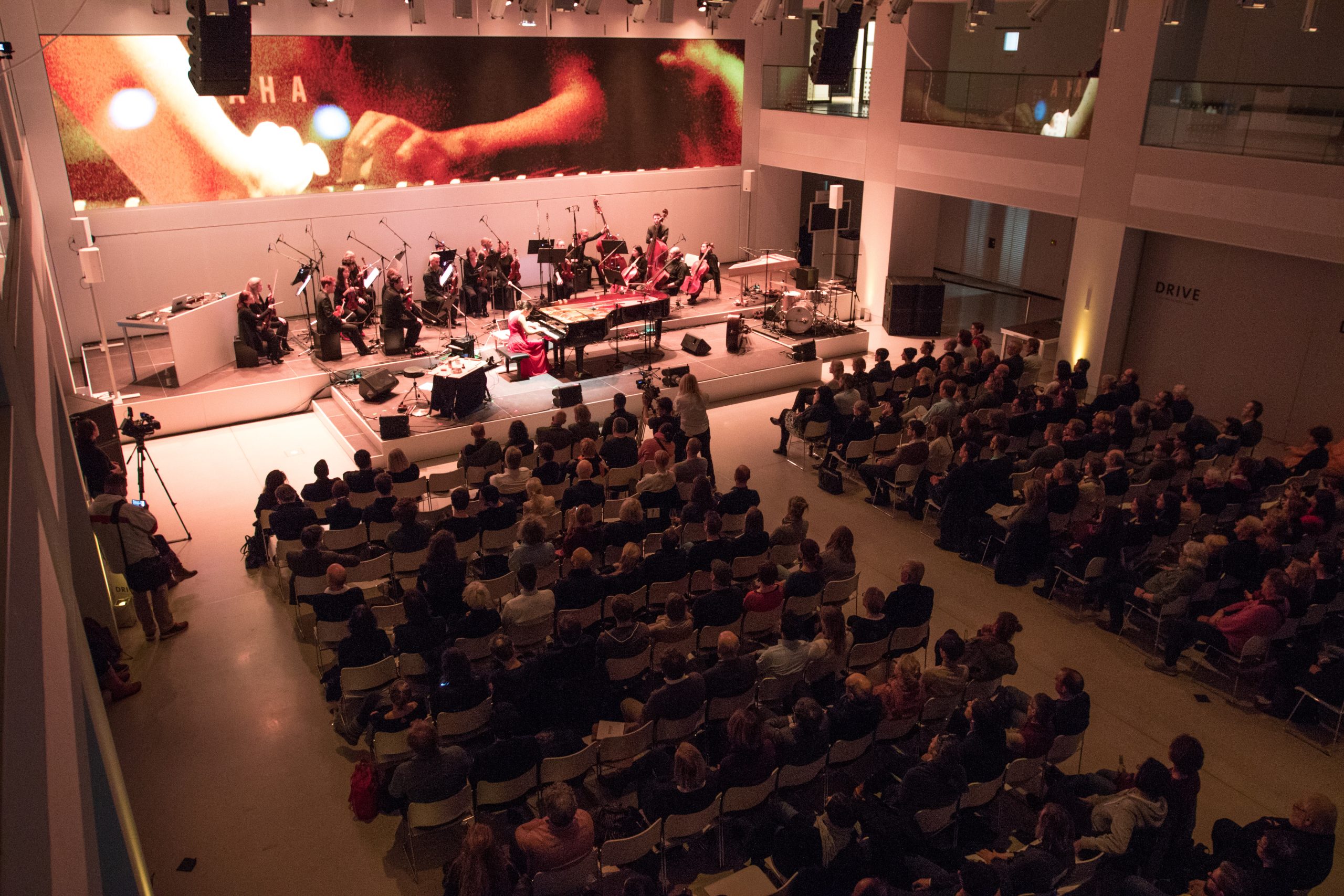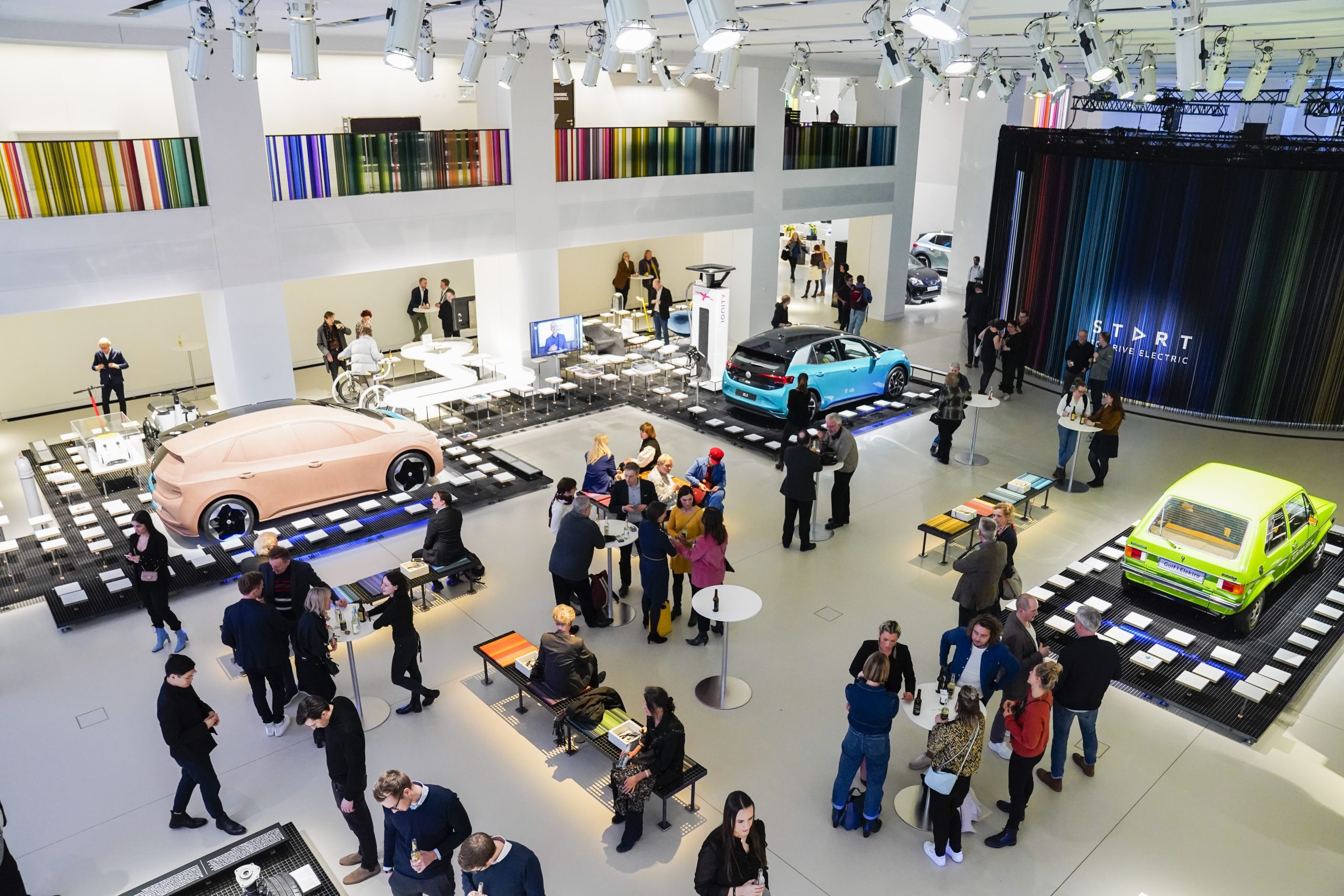 03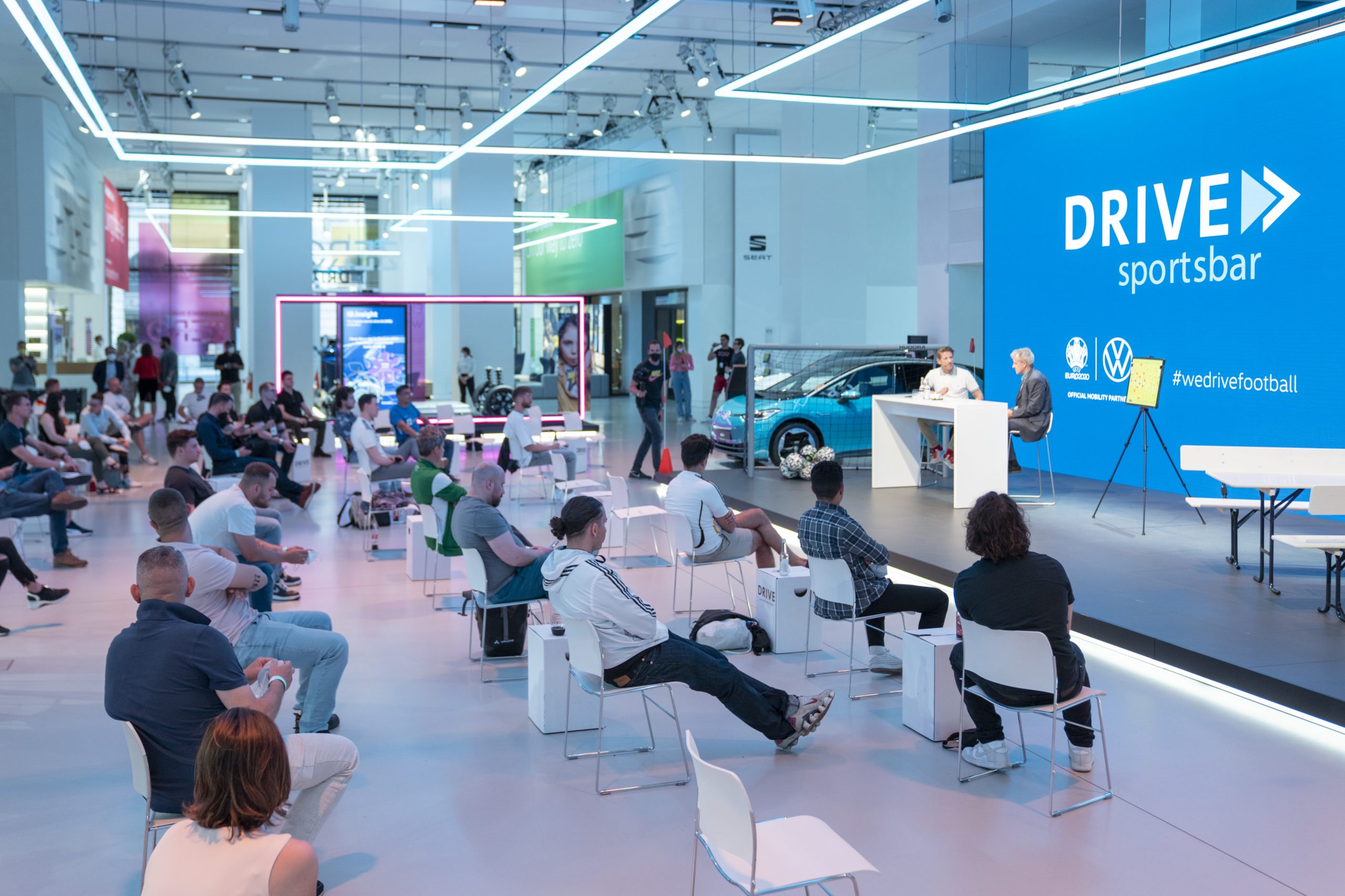 04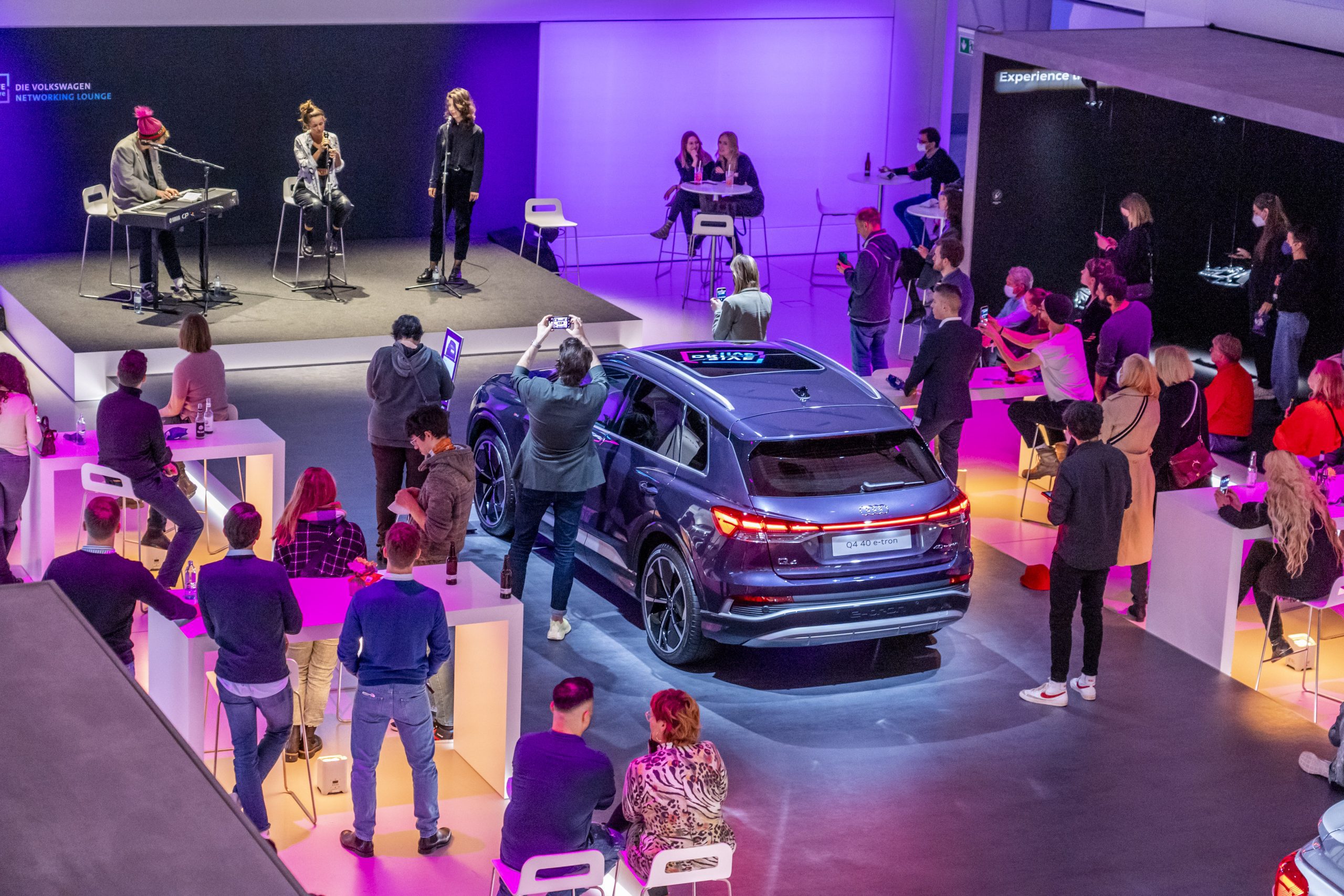 05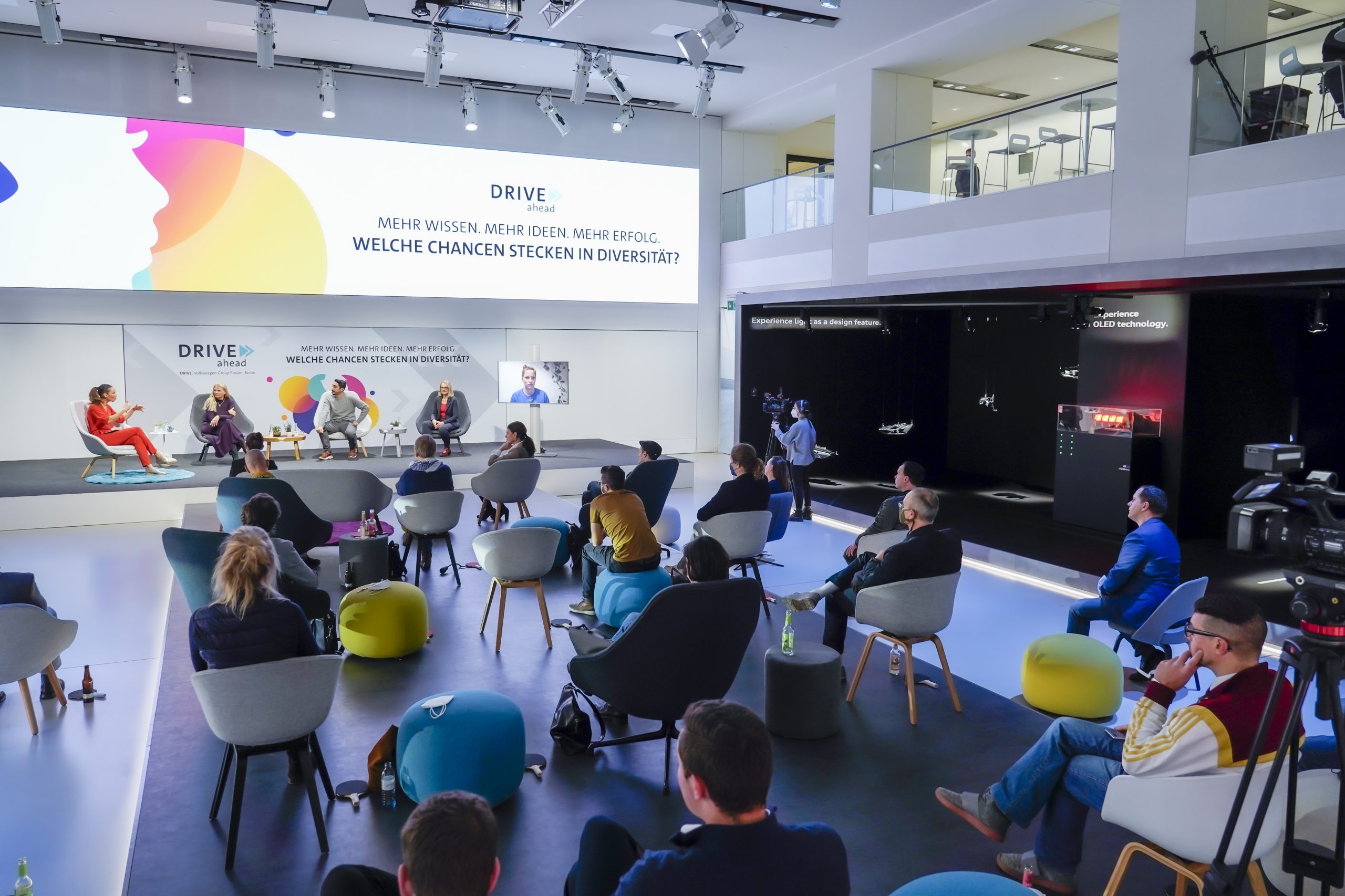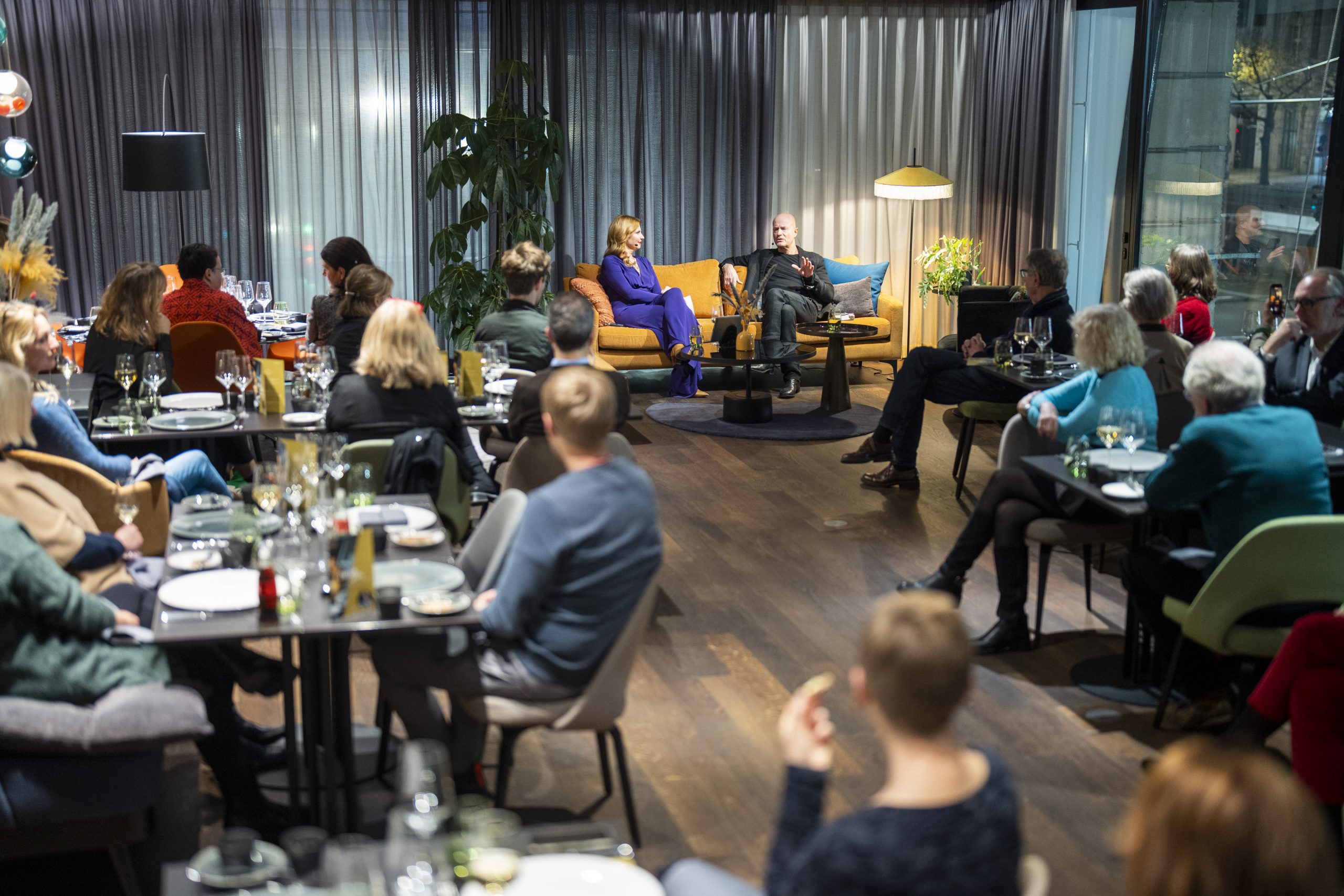 Every good house needs a good kitchen. You're guaranteed to find what you're after for lunch or a quick snack at the Little Green Rabbit. Our partner Dallmayr can also organise exquisite private dinners in a salon ambience for gourmets with a little more time.
Nobody is too young to explore! We are especially thrilled to welcome children to the Volkswagen Group Forum. They can help to shape the future themselves here, talk to artificial intelligence bots, or understand how electric cars work. And what's more, they can even pretend to be a racing driver for the day.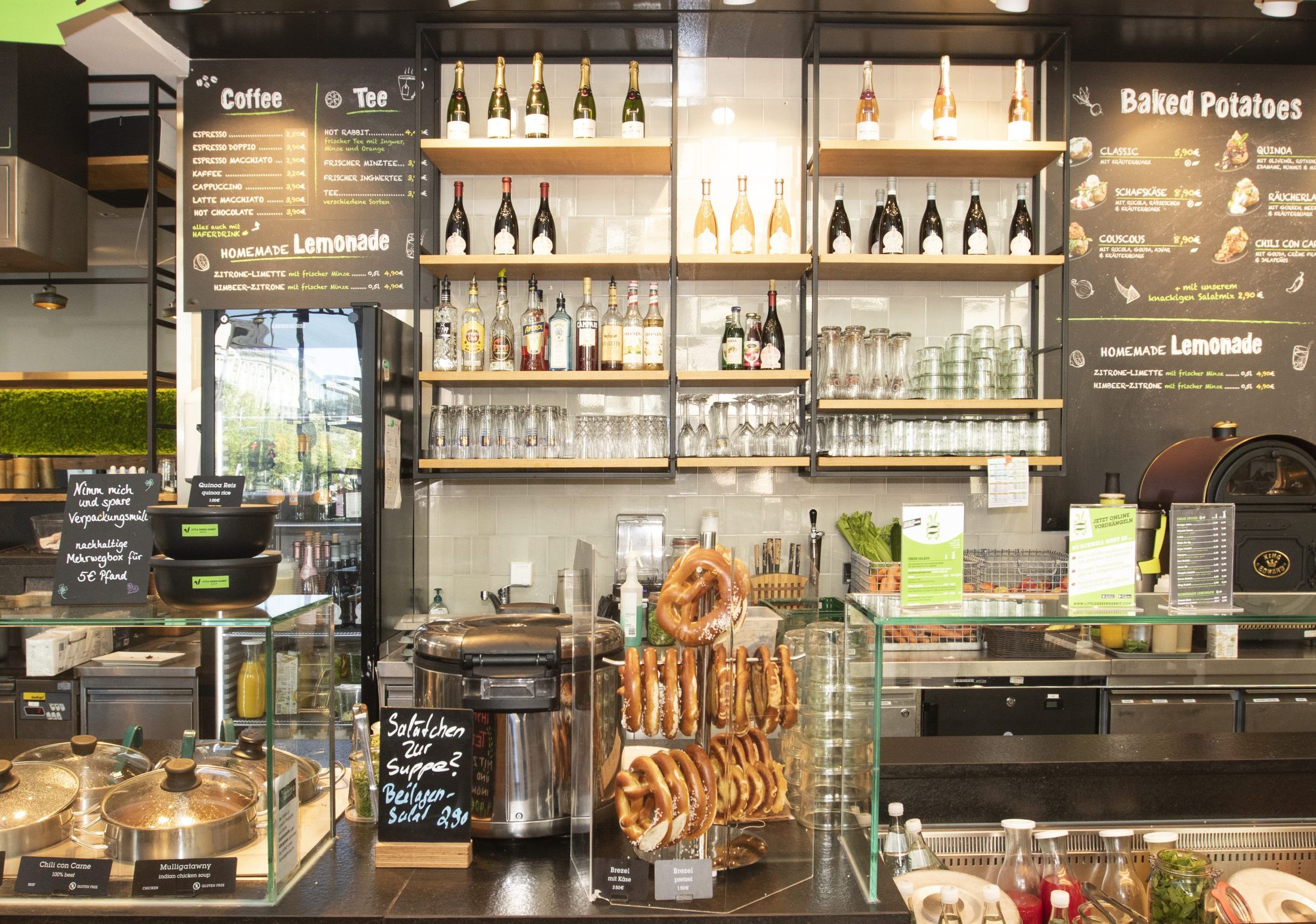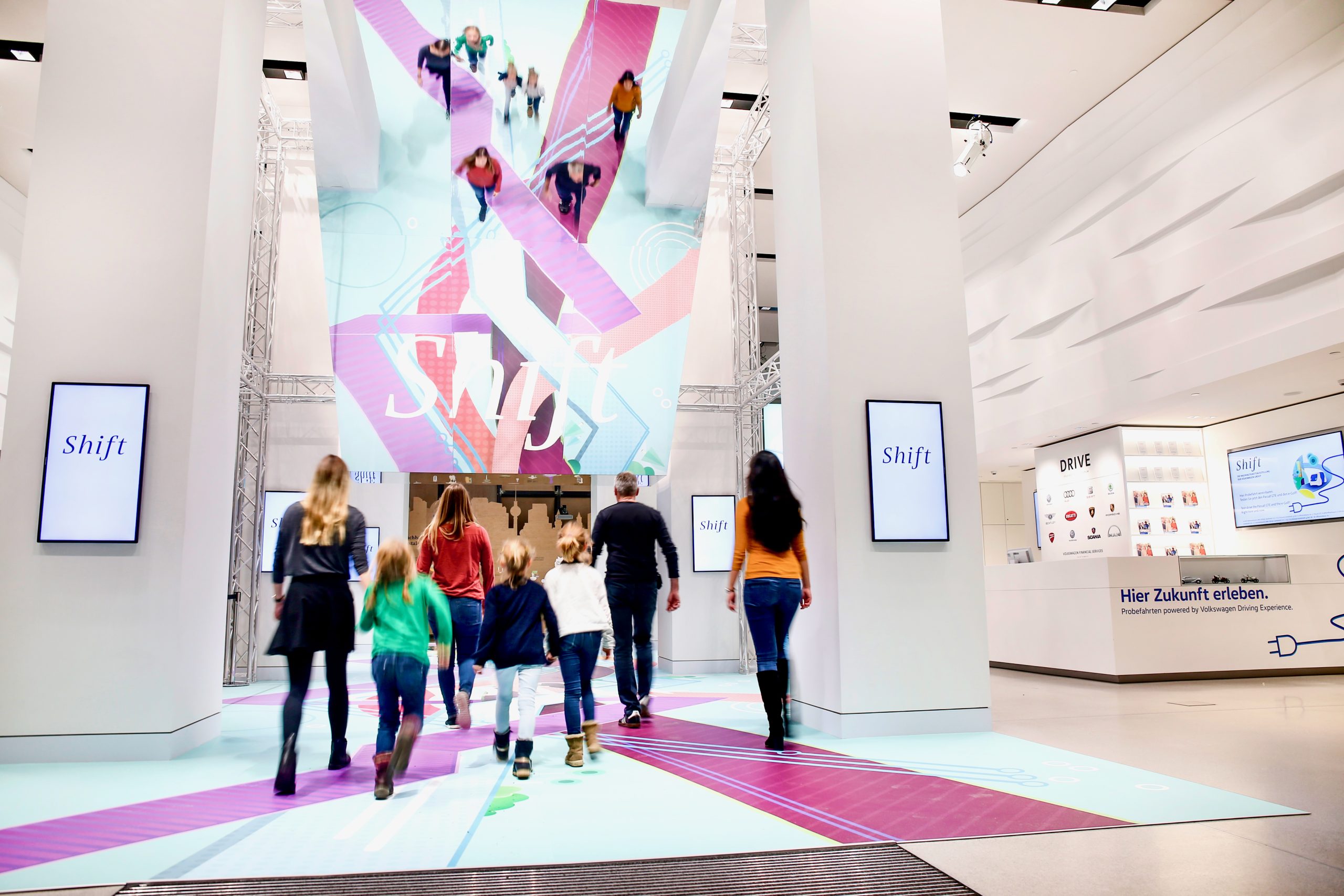 How do you pass the time until your next visit to the Volkswagen Group Forum? With miniature models, watches, jackets, bags, future mobility items, useful items for the outdoors and travel, books and stationery products from our DRIVE.STORE.